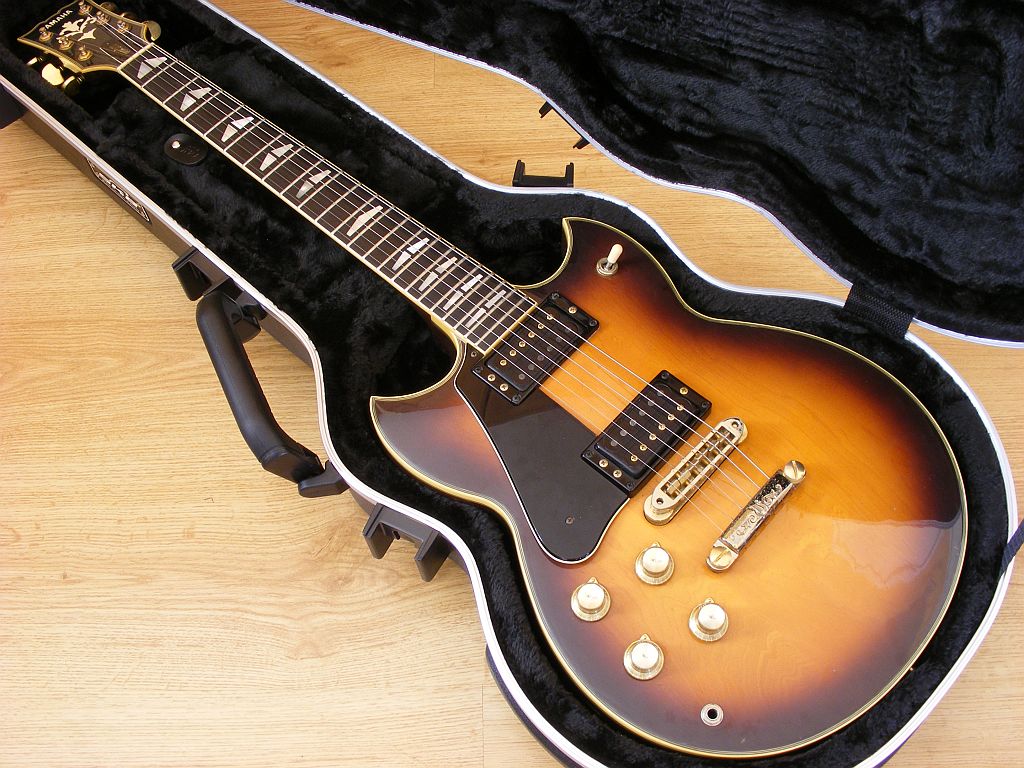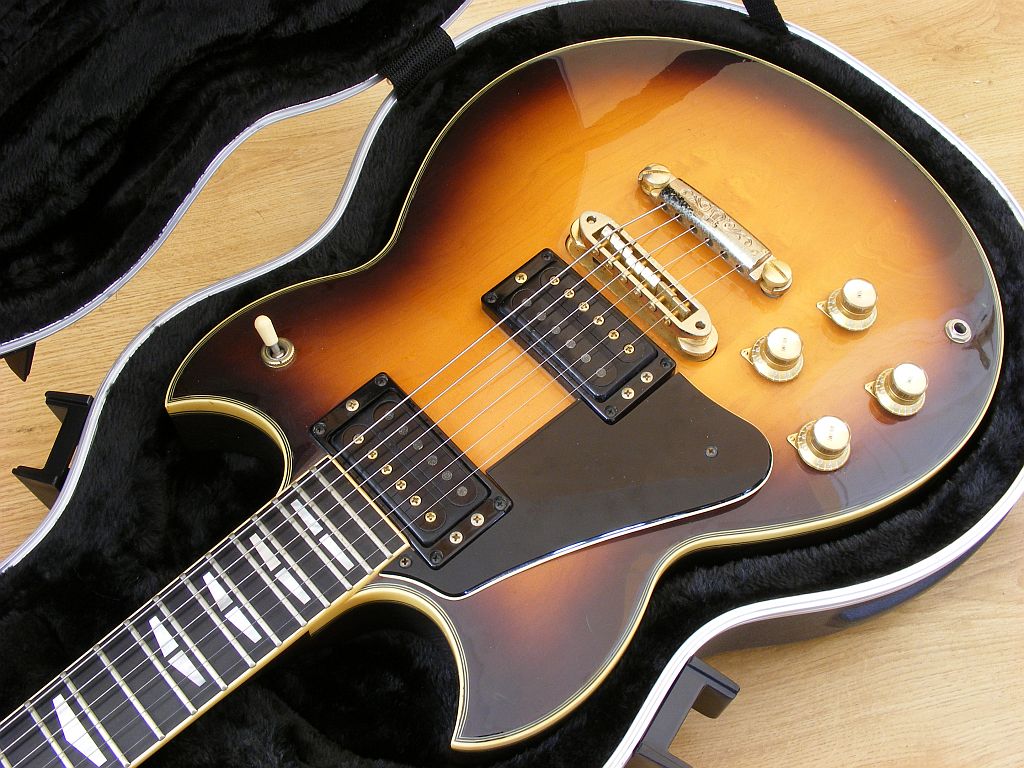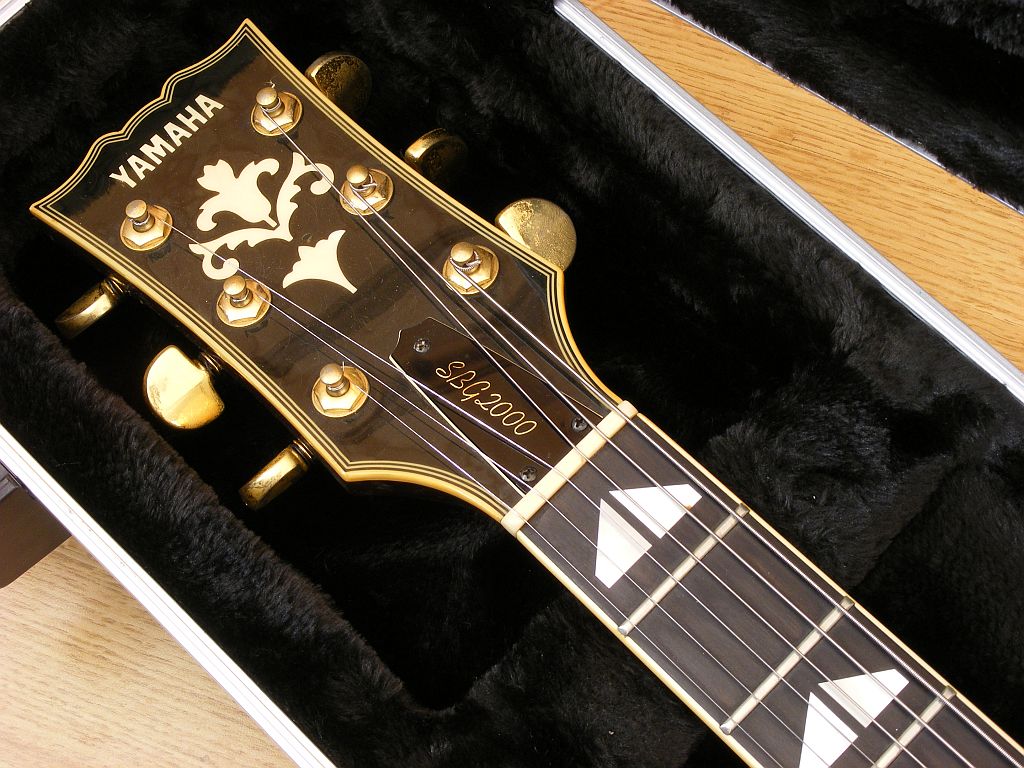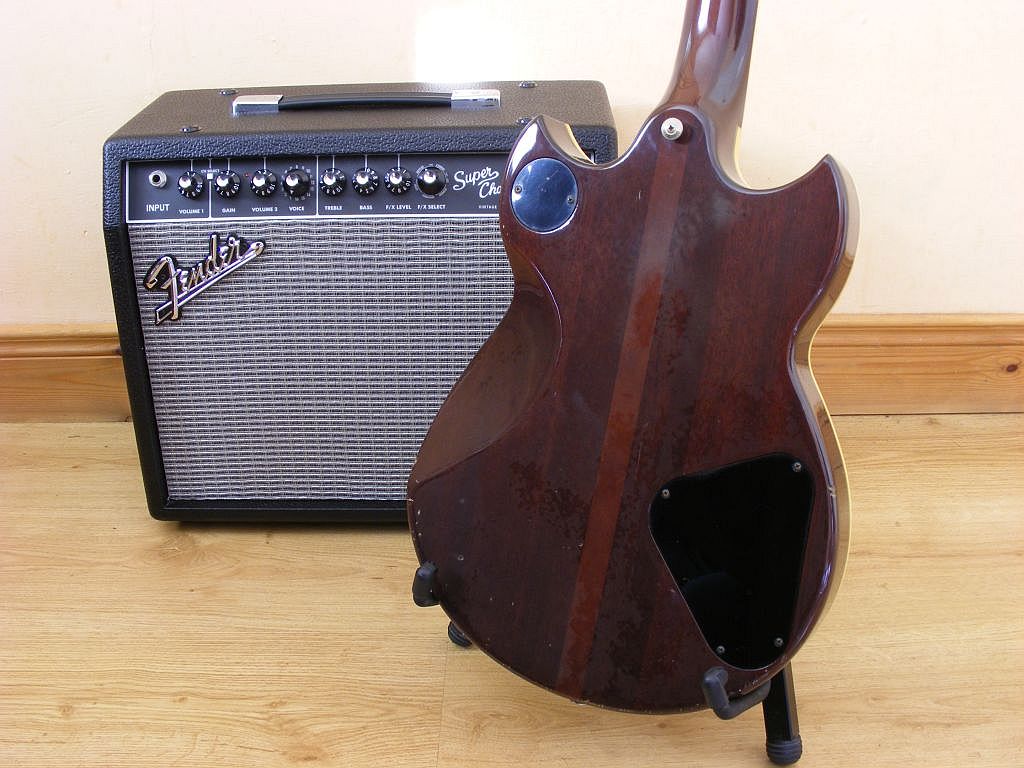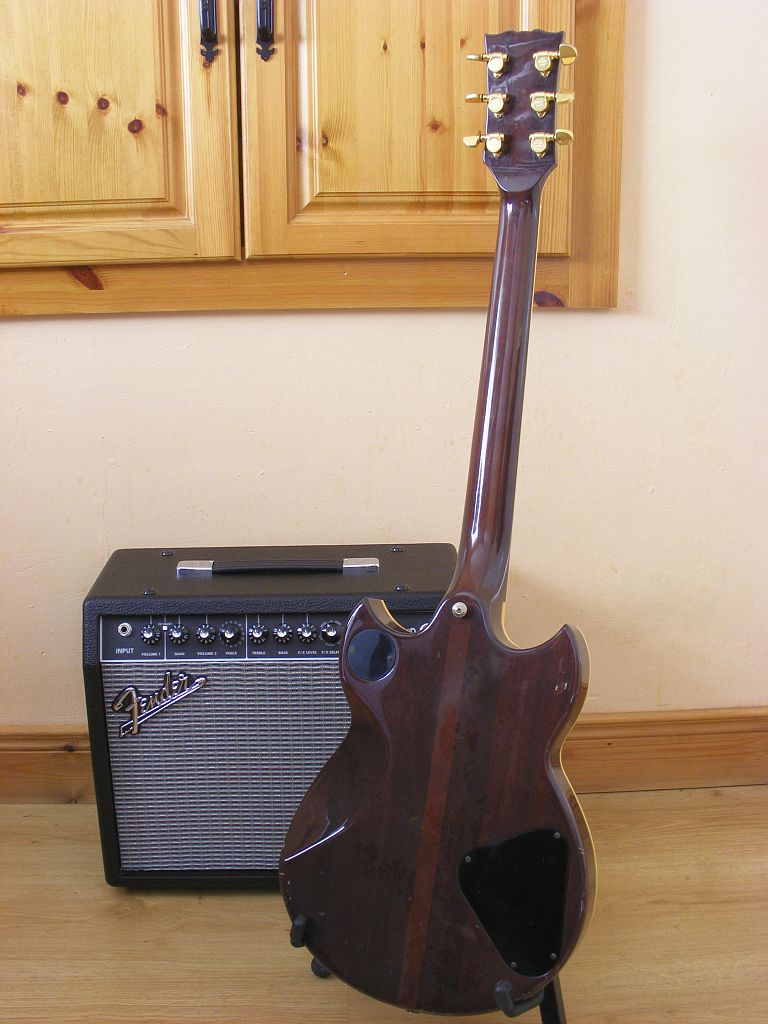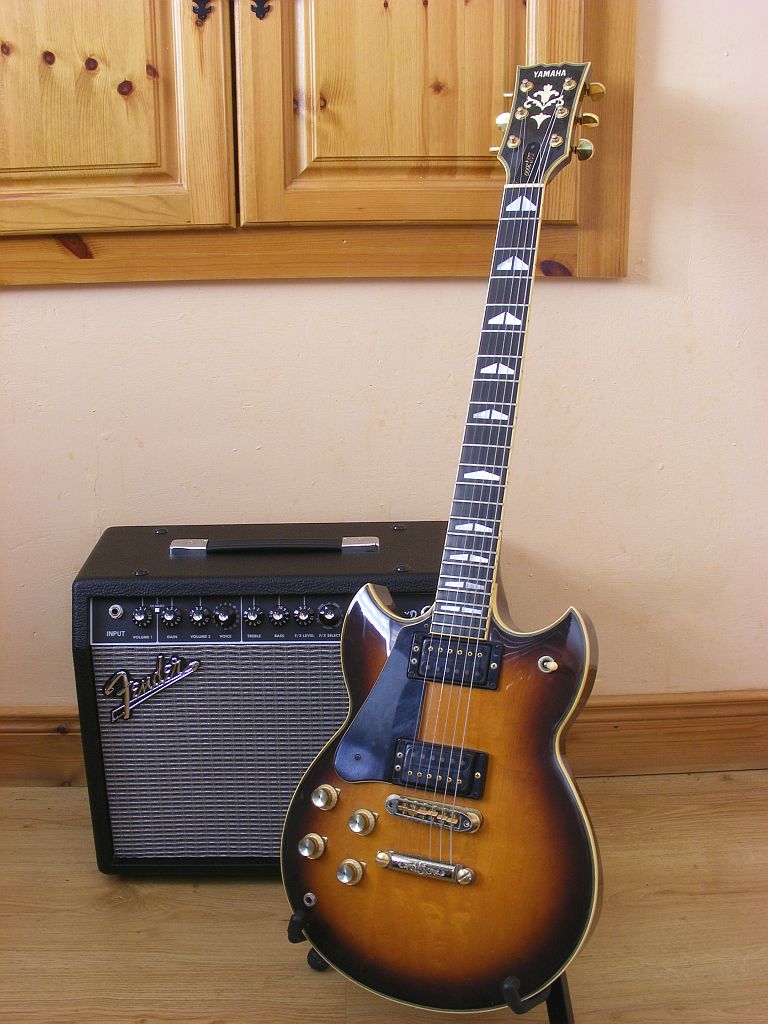 Yamaha SBG2000 from 1982 in tobacco burst.
Had my eye on one of these for a very long time, this one has been well used, lots of dings, scratches and "character" marks.
Neck through guitar with a mahogany body, three piece maple top, the neck is a three piece from mahogany, maple, mahogany. The brass sustain block under the bridge really does add to the sustain, the neck pickup in particular sustains like a violin.
Pickups are Yamahas own Spinex pickups with coil taps on the tone controls. It's heavy, between nine and ten pounds.
The "B" in SBG was to avoid conflict with Gibson in the USA market, it's the same guitar as an SG2000, the only difference is the truss rod cover.